INTO ABSOLUTELY ANY PRODUCT FROM THE PRESENTED ON OUR SITE GEMS CAN BE INSERTED, ACCORDING TO YOUR DESIRE
WE OFFER OUR CUSTOMERS ONLY NATURAL STONES, (NOT SYNTHETIC, NOT TINTED), OF THE BEST COLOR AND CLARITY AT WHOLESALE PRICES.
DIAMOND CLARITY - 1/2, 2/2, 2/3, 3/3, 3/4, 3/5, 4/4, 4/5, 5/ 5...
Colored gemstones, according to the GIA classification, we offer the best possible characteristics, depending on their type:
GIA Type I (Usually eye-clean) - topaz (blue)
GIA Type II (Usually - with inclusions) - sapphires, rubies, garnets, quartzes, amethysts, citrines, chrysolites, topazes (not blue), spinels, alexandrites
GIA Type III (Almost always with inclusions) - emeralds
CHOOSE A STONE AND SPECIFY THE COST WITH THE MANAGER.
*we don't sell gems separately. the exception is rare, collectible stones weighing more than 1 carat.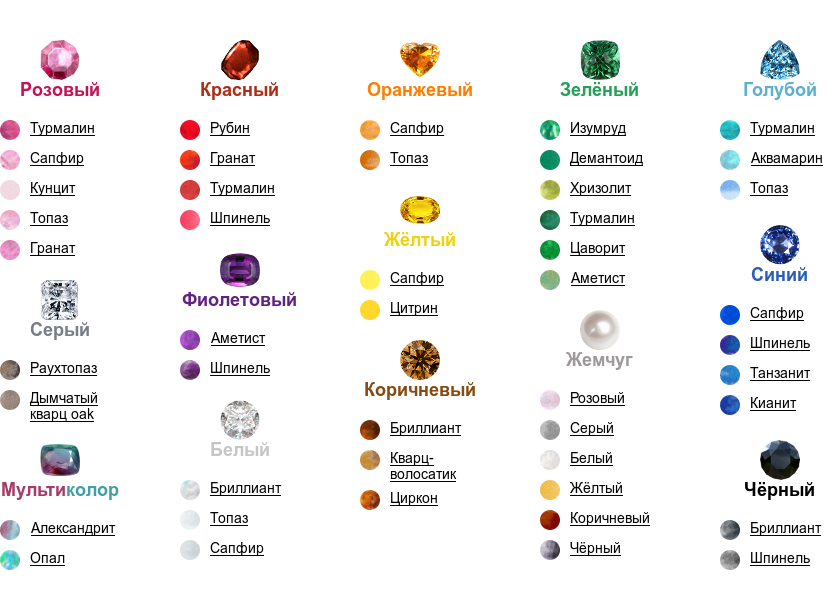 Ask a question about stones and get an answer within an hour